Measuring for a picture frame
Just when you thought you'd done the hard work getting the perfect shot, now you need to decide what to put it in for the perfect piece of wall art!
Measuring for a picture frame can often be more complicated than it needs to be, with lots of questions over image size, frame size, mount size and apertures. When viewing frames online it is hard to know if the size is for the image or should it include the frame? If it includes a mount then this can make deciding on size even more complex.
Don't worry, here at Boldon Picture Framing, all of our products contain the frame size and also the image size that it holds – we even tell you in the product description if this factors in a mount.
If you are measuring for a picture frame then we have created this handy guide for you. If you still get stuck, please just contact us using the form on our website, and one of our expert team will be happy to help.
There are some picture frame sizes that are found more frequently than others, they include:
4 x 6 inches (or 10cm x 15cm)
5 x 7 inches (or 13cm x 18cm)
8 x 10 inches (or 20cm x 25cm)
10 x 12 inches (or 24cm x 30cm
12 x 8 inches (or 30cm x 20cm)
You will see these picture frame sizes in most stores selling frames and you can be pretty confident that most traditional pictures you print off will fit inside of these.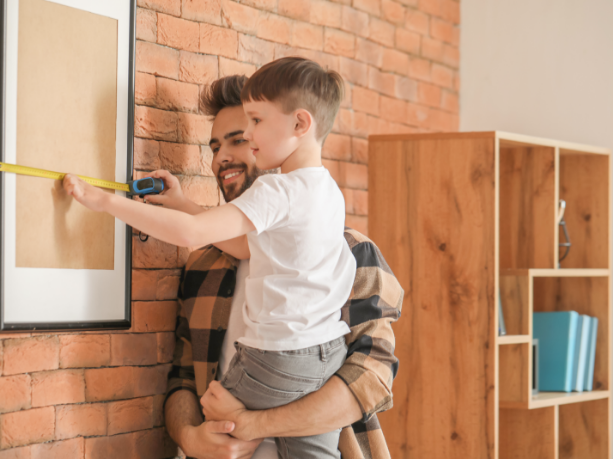 Record frame sizes are slightly different. We offer two sizes – 12.5" or 10.5" – to fit your album covers. Vinyl record album covers are usually 12 inches by 12 inches for LP albums. For singles, covers of 7 inches are most common. You will also find 78 rpm records in 10 inches, though these are rarer today. To find out the size of your record sleeve, simply measure your record cover from corner to corner and this will give you the correct size.
Posters are usually measured in the "A" sizes. That is; A1, A2, A3 and A4.
The different measurements are as follows:
A1: 84.1cm x 59.4 cm / 33.1 x 23.4 in
A2: 59.4cm x 42cm / 23.4 x 16.5 in
A3: 42cm x 29.7cm 16.5 x 11.7 in
A4: 29.7cm x 21 cm / 11.7 x 8.3 in
Simply measure the two sides of your poster to see which of these dimensions it fits into and select the right A size frame based on this.
The easiest way to measure medal frames is by the number of medals you need to display. Here at Boldon Picture Framing you can select a frame to show between 1-5 medals.
Our frame sizes are typically named according to the size of the picture you would like to display in them. The frame size is measured from one corner to the next on each side on the INSIDE of the frame, meaning the size of the frame should be the same size as your image.
For example, if your picture were 5" x 7" then you would pick 5" x 7" Walnut Picture Frame. The available image space in the frame is very slightly smaller (5mm on each side) so that it holds your picture and glass within it.
This means that all you need to do to work out which frame size you need is to measure the picture size. Simple!
If your photograph, print or poster has been printed with a border around and you wish this to be visible in the frame you would still measure the exact size of the picture.
If you want to cut the border from the paper so that your picture is framed up to the image then you would measure the image only and that is the size of frame that you need.
If your picture is already in a frame then you will need to remove it before measuring as this will give an accurate measurement.
The mount is a very often an important part of a framing, it not only looks good but it also helps to protect the artwork. As professional framers, we want to enhance your artwork and present it at its best. Prints and photographs can sometimes look lost inside a frame without a mount and it can be difficult to tell where the art finishes and the frame begins, drawing your eye away from the artwork. A mount provides the transition needed to get your eye focused on the artwork again.
Mount colour, size and shape all play a part in showing your artwork off at its best. Different border sizes and colour combinations can make each piece of artwork individual. Experimenting with different colours and shapes can really change the look of your artwork; we can spruce up an old picture with a fresh clean mount to suit new decor to excellent effect.
All of our picture frames available with a mount have a "Fits x by x with a mount" within the main product description. This relates to the available visible image size. So, for example, a "Fits 12" x 8" with a mount" will fit an image sized 12" x 8".
The available size within the mount is measured from one corner to the next on each side on the INSIDE of the mount, meaning the size of the space inside the mount should be the same size as your image.
This means that all you need to do to work out which frame size you need is to measure the picture size and check the "Fits x by x with a mount".
If the item to be framed is not printed to the edge of the paper you would need to measure the size of the image that you would like to see, this is the size that you need to enter when building your frame.
How to Measure Your Picture for Buying a Frame with Us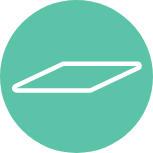 Lay your picture, poster or print on a flat surface.
Measure both the width and the height (the short and long sides). If your picture has borders that you don't want to include then don't include these in your measurement and make sure that they are trimmed off when it comes to putting them in your picture frame.
Enter your image size on the homepage of our website.
View your results. All of the frames shown to you in the results will be the right size for your picture
Check in the product description on the result if this fits your picture with a mount.